(NewsUSA)
1. Blazin' Buffalo Potato Skins
It's the big-game weekend and you're hosting. You want something bold, flavorful, and better for you. Get recipe here.
2. Nutty Tapenade
Dips are an easy way to feed the crowd. Here's a lighter option that is just as creamy and rich as ever. Get recipe here.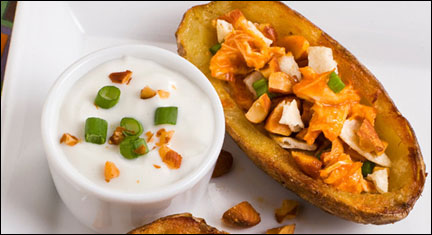 3. Spicy California...